Today I'm inspired by…Owls. Perhaps it's the association with education or the fact that they are quite hot in decor and scrapbooking lately. I just picked up a cute piece of flair for my school lanyard from the American Crafts booth at Scrapfest this past weekend- an adorable little owl from their Halloween collection. Here are some fun owl things I found on the web.
Brooke Sheeting from Pottery Barn Kids Inspiration point: These little owls would be so cute to paper-piece with different patterns and colors. I think the owl on the pillow is super cute but I had to include that pink owl with the corduroy face, too!
Owl To-Do List from 29 Olives Inspiration point: I like how the lines aren't perfect and the little owls are so adorable. Maybe I could use my circle punch to make the belly of the owl like these guys.
Lola the Owl Pillow PDF Pattern by ginia18 on Etsy Inspiration point: I love how these patterns are put together- this owl has such beautiful eyes!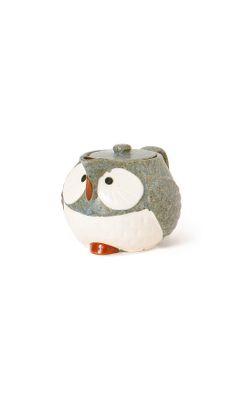 Owling Sake Pot from Anthropologie Inspiration point: How could you pass this little guy up? This color combination would be great- white and gray with a little bit of black and orange.
Printed Cotton Rug by Urban Outfitters Inspiration point: I like the mix of colors and patterns on this one…I know I have some scraps with busy patterns like this that would look great as owls.
Today I'm inspired by…the alphabet. I love letters- I have a collection of "N"s that I display in various rooms of our home and I love looking at all kinds of ABC fabrics and art. Here are some great things I found on the web.
Alphabet Print by PennyPeople on Etsy Inspiration point: I have been eyeing this print since T was born. I love the colors and how all of the typeface fits together. Maybe I could do this with some extra letter stickers or my FaLaLa cartridge for my Slice…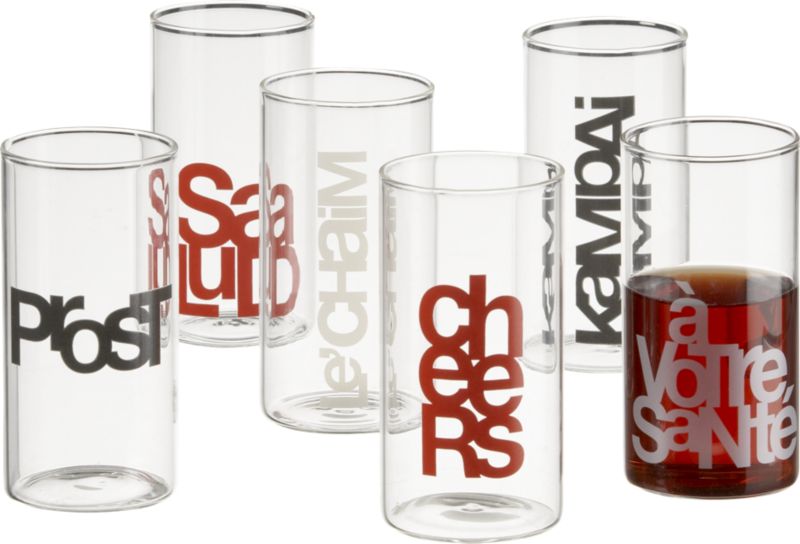 Cheers Wine Glasses by CB2 Inspiration point: I like the colors they have used and the idea of using "Cheers" in different languages. Wouldn't a thank-you card inspired by this be a cute idea?
Custom Baby Birth Poster by Chaiv on Etsy Inspiration point: These colors look amazing together and I think this would make a great journaling block for a baby album. It reminds me of the Wordle website.
Dizzie Chickie On Alphabet Hill by Chaiv on Etsy Inspiration point: I just loved all of the work at the Chaiv store- here is another piece. I like the different colors this is available in and that little chick is adorable!
Design Star Bedroom (Episode 1) from HGTV Inspiration point: When I saw this episode of Design Star, this art was pretty much the only part of the room I liked. The designers went to JoAnn's and bought some letters and chipboard to use as stencils for the wall. Though you can't see it, some letters are stenciled on and some are 3D. So cool!
Marquee Lights from Urban Outfitters Inspiration point: I've always liked this type of marquee letter- it reminds me of the neon graveyards you hear about in Vegas (do those exist?) I think I'll use my little hole punch to punch some holes in my alphabet stickers to re-create this look.
Typography Soap from Fred Flare Inspiration point: I think this is cute! It reminds me of masking with stickers…maybe using Maya Mists?
I know. I've been bad. But I have a really good excuse! School has started and I have been super busy getting my classroom together and sleeping (those first graders tire me out!). In honor of school starting, today I'm inspired by…apples. Here are some cute apple items I've found on Etsy.com.
Scrabble Tile Images by AffordableGraphics Inspiration point: I think these apple images would make a cute addition to any school-themed page. I also love the color combination!
Apple Buttons by Evalicious Inspiration point: I LOVE THESE! Unfortunately, I don't think she has any more in her shop but her other buttons and felt embellishments are adorable! I love the use of school papers for the apples and the bright, cheery colors of the buttons.
Apple Pencil Pouch by Round the Carousel Inspiration point: I am a huge fan of kraft cardstock- I'm pretty sure that is why this pouch was calling my name! I love it with the bright green, yellow, pink and white of the apples.
Insulated Lunch Bag by Britgaldesigns Inspiration point: This fabric by Alexander Henry is used a lot around Etsy. It has all of my happy colors (apple green, pink, red and light blue).
Pink Apple and Pear Baby Quilt by SandboxQuilts Inspiration point: I probably noticed this because it has my happy colors again, but I really love the mix of patterns that they used in this quilt.
Granny Bag- Apple by Seabreezestudio Inspiration point: I love the two tones of red and that cream on the inside of the apple. I think the gray background reminds me of a chalkboard- doesn't it? Adorable! Seabreezestudio has a lot of adorable purses and fabrics- check it out!