Owls
Today I'm inspired by…Owls. Perhaps it's the association with education or the fact that they are quite hot in decor and scrapbooking lately. I just picked up a cute piece of flair for my school lanyard from the American Crafts booth at Scrapfest this past weekend- an adorable little owl from their Halloween collection. Here are some fun owl things I found on the web.
Brooke Sheeting from Pottery Barn Kids Inspiration point: These little owls would be so cute to paper-piece with different patterns and colors. I think the owl on the pillow is super cute but I had to include that pink owl with the corduroy face, too!
Owl To-Do List from 29 Olives Inspiration point: I like how the lines aren't perfect and the little owls are so adorable. Maybe I could use my circle punch to make the belly of the owl like these guys.
Lola the Owl Pillow PDF Pattern by ginia18 on Etsy Inspiration point: I love how these patterns are put together- this owl has such beautiful eyes!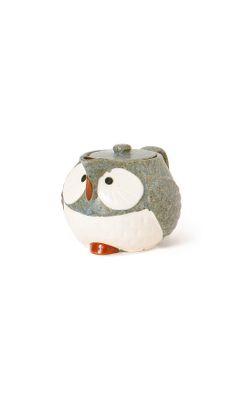 Owling Sake Pot from Anthropologie Inspiration point: How could you pass this little guy up? This color combination would be great- white and gray with a little bit of black and orange.
Printed Cotton Rug by Urban Outfitters Inspiration point: I like the mix of colors and patterns on this one…I know I have some scraps with busy patterns like this that would look great as owls.
Leave a Comment
Be the first to comment!