Scarves
Today I'm inspired by…scarves. Strange, but true. I'm wearing one today that I love because it is so soft! Here are some other inspiring scarves from around the web.
Converse One Star Jersey Stripe Scarf (this is the one I'm wearing today!)
Rainbow Strands Scarf from MOMA Store
La Fiorentina Crochet Spiral Scarf
Cotton Scarf from Little Mismatched
Merona Scarf and Gloves Set from Target
Merona Knit Scarf with Squares from Target
Agyness Plaid Scarf from dELiA*s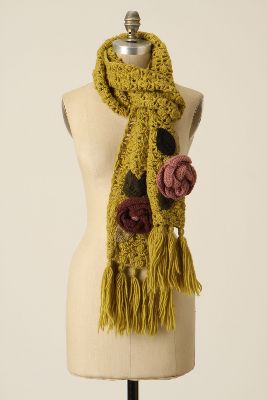 Juicy Bloom Scarf at Anthropologie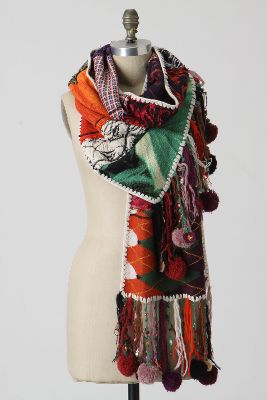 Folklore Scarf from Anthropologie
Super Long Crocheted Bead Scarf by Big Frozen Melon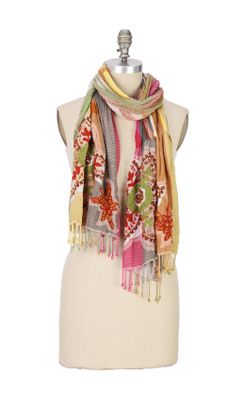 Christelle Scarf from Anthropologie
***Bonus!***
Here are three different tutorials for scarves you can make yourself out of old t-shirts:
Tubular T-Shirt Scarves from College Fashion
Patchwork Scarf from eHow
Super Easy T-Shirt Scarf from Ruffles and Stuff
Leave a Comment
Be the first to comment!