Today I'm inspired by…collage art. I just signed up for an online class to help jumpstart my creative side, especially during the hectic month  that is September (at least for teacher-me). The instructor is Elise Blaha, who is a very talented artist (in my humble opinion). She has a blog, a website, an Etsy shop, and teaches classes– oh and holds down a job and is planning a wedding. Her main outlet is making creative, mixed-media mini books. Click here to see her work. I look at the mix of papers and it reminds me a lot of collage art and using up scraps to make art or a book. Here is some great inspiration from the web:
Fleur Patchwork Quilt at Urban Outfitters Inspiration point: I love the mix of bright patterns- alone you would never guess that they would work so well together. It inspires me to just try to mix and match the scraps I already have- you never know how it will turn out!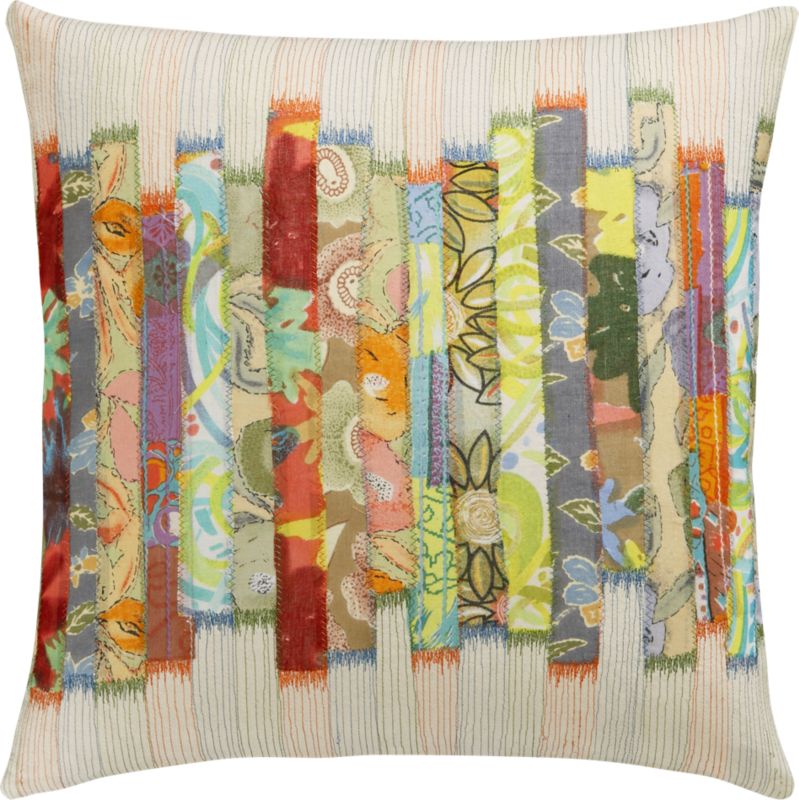 Kala Pillow by CB2 Inspiration point: Usually we see patchwork in squares and I like how this is in stripes instead. I'm thinking mixing ribbon or strips of paper for a card or background.
Window Box Wall Art from Land of Nod Inspiration point: Hmm…maybe I need to look at my scraps to make some home decor. These pieces look easy to replicate- or maybe a dalmatian for my little guy's firetruck room.
Nature Collage Wall Art from PB Teen Inspiration point: I love how the background is a patchwork collage and there is a flower on top in black. This would be great for a decorative element on pages or cards.
Patchwork Frame from Anthropologie Inspiration point: What a great idea to use bright scraps to create a frame around a photo. I'm thinkin' it might have to be a black and white photo or one with a lot of neutral and maybe a little bright color in it. Maybe a photo of a child in a bright swimsuit at a beach?
Petit Collage from the Martha Stewart Show Inspiration point: I love these animals on wood. Bonus: Martha's website offers a video, instructions, and templates for the elephant, owl and bulldogs (not shown) here.