Today I'm inspired by…ornaments. What a gorgeous way to decorate a tree! My favorite ornament is a tiny Christmas tree that my aunt bought me for my first Christmas. I still have the felt box it came in and I love taking it out to put near the top of the tree. Our special ornaments get a prime location near the star. With my tree ornament I put my husband's first Christmas ornament, our son's ornament and a family one that I had personalized for our first Christmas together. We also put an ornament my mom got us for our wedding that has an Irish Blessing. Here are some ornaments that may inspire you to decorate and create!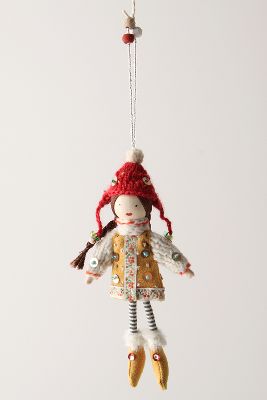 Little Katja Ornament from Anthropologie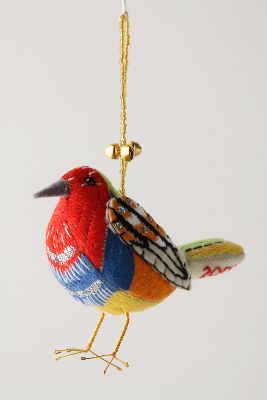 Branch-to-Bough Chaffinch from Anthropologie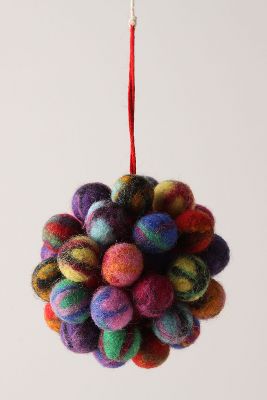 Atom Ornament from Anthropologie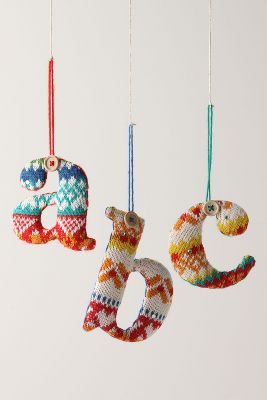 Stocking Monogram Ornaments from Anthropologie
Fancy Touch DIY Ornament from Better Homes and Gardens
DIY Snowflake Tree Ornament from Better Homes and Gardens
Beaded Beauty DIY Ornament from Better Homes and Gardens
DIY Button Ornaments from Martha Stewart
Button Wreath Ornament from Martha Stewart
Recycled Card Ornaments from Martha Stewart
Beaded Snowflakes from Martha Stewart
Claydough Monogram Ornaments from Target
Crystal Round Frame Ornament from Pottery Barn
Today I'm inspired by…Thanksgiving. I am so thankful that I have a loving and supportive family. Here's to a happy holiday for you!
Erin Condren Thankgiving Folded Notepack
Let's Get Stuffed Rubber Stamps- Cornish Heritage Farms
Today  I'm inspired by…cards. I went to Papyrus to look for a card for a wedding we are going to next weekend. I could have spent hours in there! I went online to their website at www.papyrusonline.com and found several inspiring cards to share.
Birthday in Colorful Blocks Inspiration point: I love the color blocks and the use of the white letters. I could definitely use up some old letter stickers to make a card like this.
Balloons and Gifts Inspiration point: These patterns don't seem to go together but the card is so cohesive when they are used in repetition of presents and balloons. What a great way to use scraps!
Red Blue Yellow Green Circles Inspiration point: In real life the blue and red middles in the circles are glittery- it is so simple and pretty! Think of all of the color combinations that would look great with this pattern.
Button Flowers Inspiration point: These felt and button flowers are the sweetest (and look easy to re-create)!
Elegant Damask Inspiration point: Yet another great way to use patterned paper scraps! I am picturing using the damask pattern like this for a wedding card…or plaid for a more masculine birthday card…
Two Wire Flowers with Sequins Inspiration point: This card is so simple but elegant at the same time. I love these flowers as a card or an accent on a layout.
Heart of Gems Inspiration point: I know I have some random gems like this around- love the idea of using them to create one big shape.
Flowers with Patterns Inspiration point: I have a lot of paper packs from different companies that combine fun patterns with solids that would be great for a card like this. I could also use this same idea on  layout…perhaps flowers like this or leaves for fall or snowflakes for winter…and I could use punches…
Bouquet of Flowers Inspiration point: You have to click on this link and zoom in to appreciate the amazingness (is that a word??) of these handmade flowers. They are made of layers of pink tulle or mesh with a gem and some beads for the center. The stems are made of wire and they are beautiful!!
Oh Papyrus…how I love thee…